Generation Mining Limited has an option to acquire a 100% interest in a property, located near Smithers, B.C., which hosts a large molybdenum-tungsten deposit. The option agreement was signed on April 1, 2016 and cumulative payments totalling $579,000 were made as at December 31, 2022, meeting all spending requirements. There is an ongoing commitment of $100,000 payable on each anniversary of the agreement until commercial production is achieved or the agreement is terminated. Upon commercial production, the vendor will be entitled to a net smelter return royalty of 3%.A resource estimate was undertaken by independent consultants in 2016 for a previous optionee.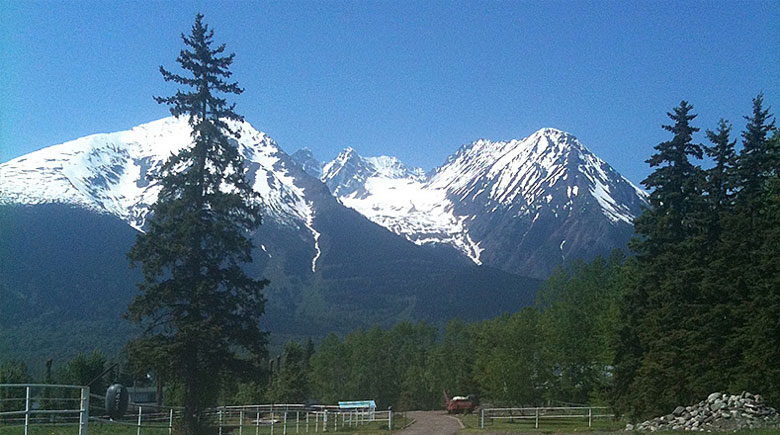 Total drilling on the property to date is 72,815 metres in 218 drill holes, dating back to the 1950s. Most of the drill core has been securely stored and is available to Generation Mining. Giroux and Cuttle estimated the following measured and indicated resources (M&I) at a 0.20-per-cent- and 0.28-per-cent-molybdenum-disulphide cut-off:
90.08 million tonnes grading 0.286 per cent MoS2 and 0.034 per cent tungsten trioxide — at a 0.20 per cent MoS2 cut-off (340.5 million pounds Mo, 67.53 million pounds WO3);
34.42 million tonnes grading 0.374 per cent MoS2 and 0.036 per cent WO3 - at a 0.28 per cent MoS2 cut-off (170.14 million pounds Mo and 27.32 million pounds WO3).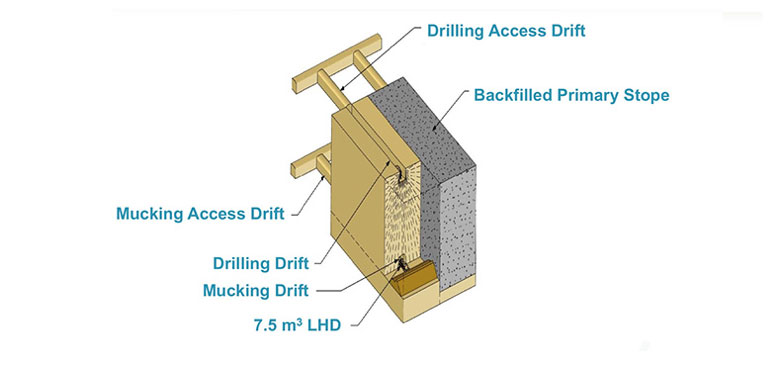 Blast Hole Shrinkage Mining Method from Hatch 2008 Feasibility Study
The report recommends that a preliminary economic assessment be commissioned to determine the cost of producing molybdenum and tungsten from the Davidson property. Two cut-offs are highlighted based on two possible underground mining scenarios. A 0.20-per-cent-MoS2 cut-off might correspond to a bulk-mining approach with on-site processing facilities while a cut-off of 0.28 per cent MoS2 might reflect a more selective direct shipping alternative of hauling ore to another mill for processing.